Our winner
of this fantastic children's book: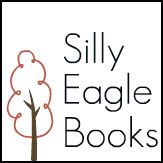 Now, if you are wondering why that little scrap of paper is so wrinkled and resting on grass, watch THIS video now:
And, good news!
Little Pink Whale stuffed animal ACCOMPANIED
by the Little Pink Whale book is in the shop!
Click
here
or on our Etsy shop in the left hand column to see!!!
Click
here
to see the full story of Little Pink Whale
and
here
for more information on how it's published.
Thanks for coming by!
Congratulations Vanessa!